ABOUT US
Founded in 1982 in Nashville, Tennessee, S. B. International, Inc.®, or SBI®, is a premier supplier of cylinder head components in the automotive aftermarket in terms of product quality and availability, as well as customer and technical service. SBI supplies worldwide to engine parts distributors, production rebuilders, and specialty markets. Coverage includes automotive, light truck, heavy duty truck and equipment, agricultural, marine and industrial engines.

Beginning in 1982, SBI introduced J-LOY® brand Valve Seat Inserts, a product line focused on heavy-duty applications, which evolved to full-line coverage within several years. In 1991, SBI added to its lineup with its E-LOY® brand Engine Valves. With these two major cylinder head component lines, SBI introduced a full-product line in 1997—valve guides, valve keepers (locks), valve stem seals, valve springs, valve spring rotators, pushrods, rocker components and other related components—for cylinder head remanufacturing. In 2001 SBI acquired Ertel®, Ohio®, and Nylen® brand valve guide marketing rights to become the exclusive worldwide aftermarket distributor. To meet the demands of the cylinder head parts aftermarket, SBI added a full range of injector tubes for most popular heavy-duty applications to its product line in early 2007.


In 2008, SBI and K-Line Industries, Inc.® signed an agreement making SBI the Exclusive Master Distributor of K-Line's renowned Bronze Bullet® brand bronze valve guide liners and guide-liner tooling. For more than a quarter-century, K-Line® Bronze Bullet valve guide liners have consistently maintained their top spot around the world as the industry standard in engine rebuilding based on quality of material and manufacture, efficiency of installation, and durability. SBI is honored to team with K-Line in providing quality valve guide liners and guide-liner tooling to the world.

Components supplied by SBI are manufactured to meet or exceed original equipment manufacturers' (OEM) specifications and tested within our quality control lab using Statistical Process Control (SPC) to ensure correct specifications in every product.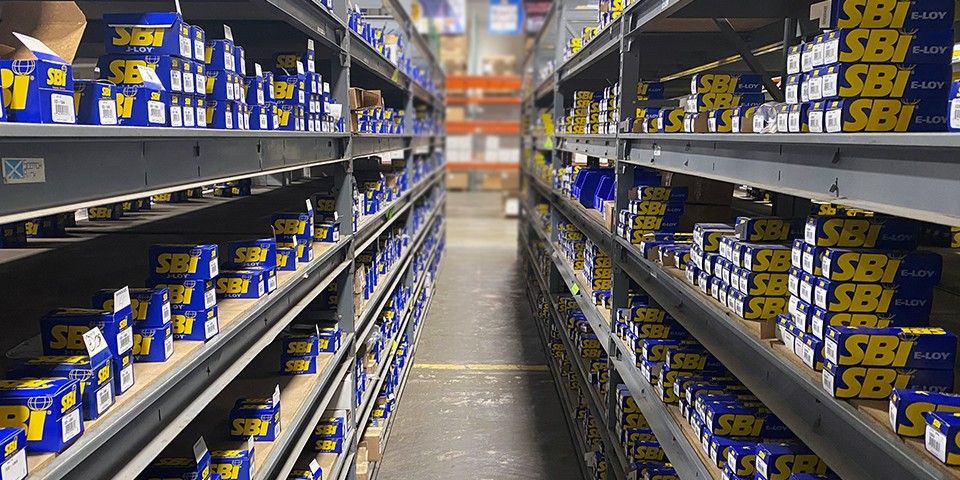 SBI has warehouse distribution centers located throughout United States and Canada as well as an efficient network of authorized distributors and remanufacturers around the world. This infrastructure enables SBI to provide local support and dependable availability for customer convenience. SBI's commitment to inventory investment, as well as technical research and development, has earned the company the reputation of having the best customer and technical service, along with the best quality and availability of parts in the cylinder head parts aftermarket.


Celebrating more than forty years of experience and expertise, SBI continues to be the dominant force in the valvetrain aftermarket by offering the latest and up-to-date product worldwide with unequalled customer and technical service.